Attention iPhone • iPod • iPad users
Can't See Flash? Click Here for Flash-free Home Page







---
MyCarWorx.com is an excellent source of high quality,
aftermarket, custom auto and SUV parts
and accessories to improve the
comfort, style, performance and functionality of your
Subaru Forester, Tribeca, Impreza, Impreza WRX,
Baja, Outback or Legacy.

As a smart consumer, you've chosen a vehicle
that has proven to be a wise purchase
regardless of today's economic gyrations.
You should feel confident about investing in
your Subaru for the optimum in long-term value.

TO BE PERFECTLY CLEAR...
C&C CarWorx Corp. is not in any manner
authorized or approved by or connected with
Subaru of America or Fuji Heavy Industries, Ltd.
nor does it offer for sale genuine or
authorized Subaru original equipment manufacturing
(OEM) parts.

WHAT WE DO SELL...
C&C CarWorx Corp. designs and manufactures
high quality aftermarket (not OEM) parts
to fit your Subaru, both new and old,
providing you with
an excellent and affordable
source of maintaining and/or improving
the pleasure of Subaru ownership
for the life of your vehicle.

Many of the products you find on our web site
are specially designed and custom manufactured
in America by C&C CarWorx Corp.
as exclusive items you won't find anywhere else.
In addition, some items accommodate owners of
older models, going back to the year 1998, while
other products fit today's newest models.
We are continually upgrading our selection with
products to meet customer requests,
so check back often for additional choices.

IF YOU ARE A DRIVER WITH SPECIAL NEEDS...
Did you know that there is a special program
for modifying your new Subaru?

Subaru of America's website says:

"The Subaru Mobile-It-Ease™ Program*
provides reimbursement of up to $500
on new Subaru vehicles from authorized Subaru dealers
in the United States to help qualifying owners
get necessary vehicle modification
due to medically recognized physical disabilities."

This means that if you qualify, you
may be eligible for up to $500 to cover
the cost of customizing your car to
facilitate easier ownership and driving.
If you purchase an accessory from us
which enables you
to manage your new Subaru more easily,
you could be reimbursed for your
expenses by meeting the program guidelines.
Subaru's website says:

"If your adaptation is not on the list,
or if you have any questions,
please call 1-800-SUBARU-3 for approval."

One customer who uses a wheelchair
reported that after she
purchased our rear gate bar for her new Subaru,
and had it professionally installed,
she no longer had to wait in the parking lot
for a kind passerby to help her open
her rear gate so she could load her groceries.
Now she can do it herself while seated in her
wheelchair, with the help of
our lift-assist handle.
And, she will be getting reimbursed by the
Mobile-It-Ease Program sponsored by
Subaru of America.
Download the brochure.
Go to the website.


OUR FRONT LICENSE PLATE BRACKETS
ARE EASY TO INSTALL!

DID YOU KNOW...?
All of our
front license plate brackets
are designed and
manufactured
so they screw into
the existing
license plate
mounting locations
in the Subaru bumpers.
Subaru provides dimples
in the front bumper
for the mounting of
license plates.
These dimples are not
holes until you screw
into them with our
supplied screws
which have a very
sharp point designed
to create the
opening required
to gain access to
the factory-installed
fasteners.
Subaru does not
open these holes
because there are
states that
do not require
front license plates.

So, when you order our
front license plate bracket,
you can easily
use the dimples
as the location
into which to mount
this product.
Not only does that
make installation easy,
it preserves the
integrity of your
model's design.
Note: Some Subaru models have
holes in the front bumper,
(some square, some round,)
which are for non-U.S. plates.
These holes are not used
in the installation
of this product.
You will notice that on those
models, the dimples are
found in the area
between the
non-U.S. holes in
the center of the bumper.
And once installed,
the front license plate
bracket will cover up
any non-U.S. holes,
giving your vehicle
a clean, sleek,
finished appearance.

Download
our Guide to
Successful
Front License Plate
Installations
---

HEY...BAJA DRIVERS!
Did you know that your Baja is
a Legacy Wagon that Subaru modified
to create a small pick-up? As a result,
many of our aftermarket products
that fit the Legacy
also fit the Baja. This includes
the license plate frame and window visors.
Before ordering for your Baja,
please check with us by email
or phone 1-888-CAR-WORX to confirm part will fit.

DRIVE AN IMPREZA?
HERE'S A GREAT NEW PRODUCT
AT A GREAT PRICE!

And, we are proud to offer products that
facilitate "green" driving by conserving energy.
An example would be adding
window visors so you can turn off the A/C
and let fresh air in...without getting rain in your face.

LOOK!
HERE'S SOMETHING NEW FOR
THE 2009, 2010, 2011, 2012, 2013 FORESTER!

During this economic downturn, we have grouped some
of our most popular aftermarket
accessories into special packages at
fantastic discounts!
They include the Classy Driver Package
for the 2006-2013 Tribeca,
the Great Saver Package
for the 2005-2009 Legacy Wagon,
the Easy Loader Package
for the 2003-2008 Forester,
and the Cool Style Package
for the 2009-2013 Forester.

OWN A 2010-2012 LEGACY OR OUTBACK?
MAKE A GRAND ENTRANCE!

We are also pleased to make you aware of our blog,
Show & Tell, where we invite you to share your
Subie thoughts and pictures, and are particularly interested
in knowing what products you wish you could find.
Tell us about your Subaru dream car.
If it makes sense to us, we may take your suggestion and
manufacture a new product, just for you!



If you can't find what you are looking for,
please don't hesitate to contact us by
calling 1.888.Car.Worx (1.888.227.9679)
or by emailing us at
info@MyCarWorx.com.



Need Help Finding What You Need?
Ask Us! We're Happy to Help You.

---


Click the button above to learn how to install
many of our products.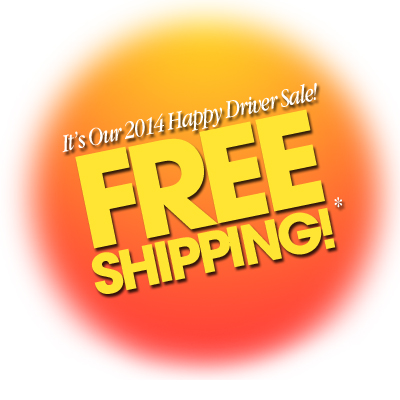 *Enjoy Free Ground Shipping
within the Continental U.S.
(Alaska and Hawaii excluded)
on Selected Items for a Limited Time
during our 2014 Happy Driver Sale!
Eligible products include all window visor rain guards,
front license plate brackets,
rear step plate bumper guards,
rear gate lift-assist handle bars,
body side molding
and dash kits!
Use Special Order Code:
2014 Free Ship


Your new Subaru will look so much better when you add our
Perfect-Fit Front License Plate Bracket to hold your license plate
and/or vanity frame around it!

Custom-Manufactured to fit the exact bumper contours of
your new 2013 XV Crosstrek, your new 2014 Forester 2.5i non-Turbo
or your new 2014 Forester 2.0XT Turbo models.

---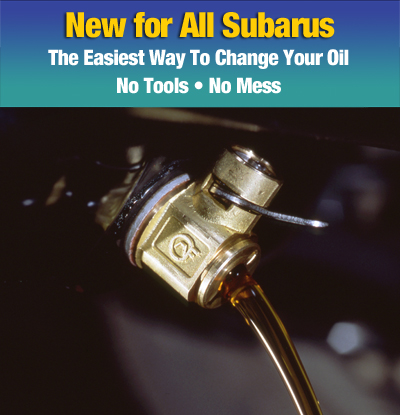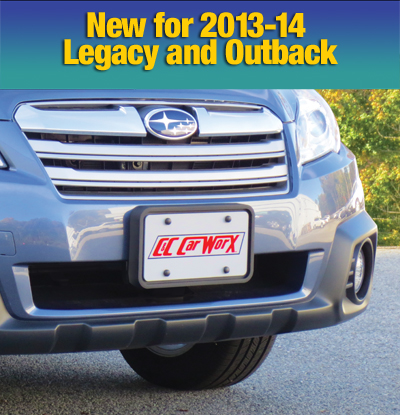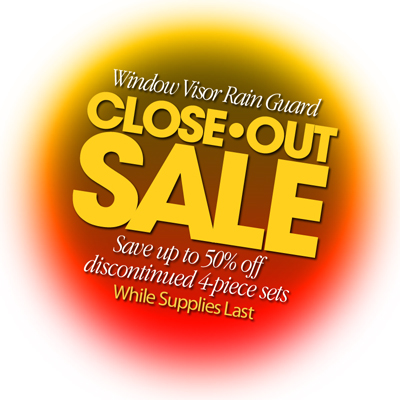 Save up to 50% off!

WINDOW VISOR RAIN GUARD
CLOSE-OUT SALE!
Discontinued 4-piece sets – While Supplies Last!
Cannot be combined with any other offer.

2008+ Impreza & WRX
2009-2013 Forester
2010+ Legacy
2010+ Outback
---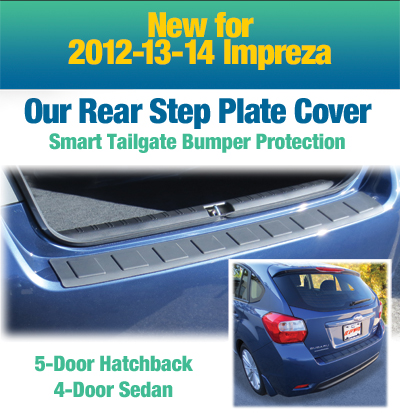 2012-2014 Tailgate Bumper Guard
for
5-Door Impreza Hatchback
4-Door Impreza Sedan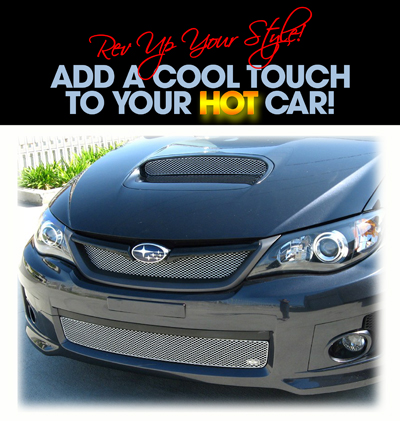 2008-2014 Impreza / WRX / STI
Aftermarket Grilles & Hood Scoops

2008-2010 Impreza / WRX / STI
Aftermarket Grilles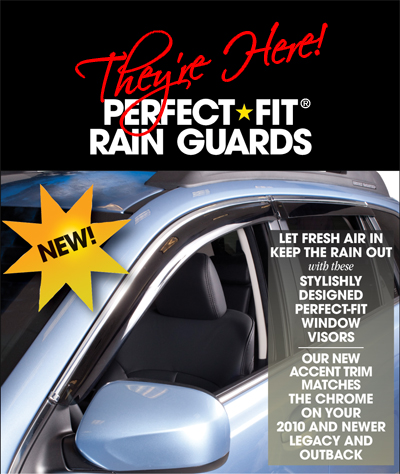 Get more info on the Perfect-Fit® Rain Guards for:
2010+ Outback Wagon
2010+ Legacy Sedan
2009-2013 Forester
2008+ Impreza

---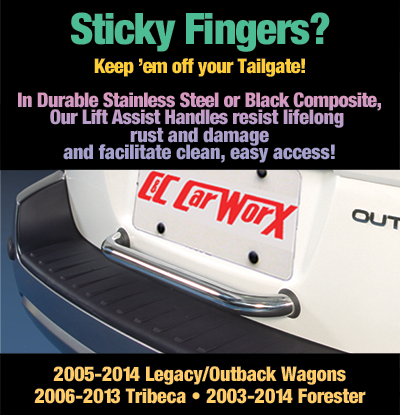 Our aftermarket

Lift-Assist Rear Gate Handle Bar


which fits 2005-2014 Legacy/Outback Wagons,
2006-2013 Tribeca and 2003-2014 Forester.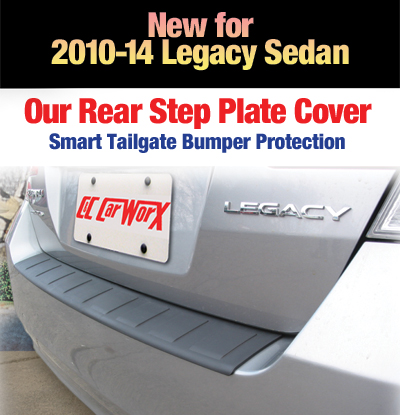 Introducing our aftermarket Tailgate Bumper Protector
for 2010-2014 Legacy Sedan
which guards against dings and dents
while enhancing vehicle style.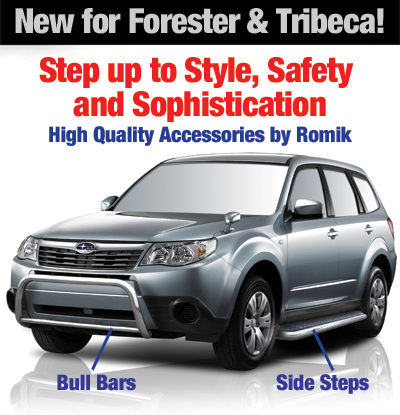 Check out our incredible selection of aftermarket


Romik Accessories




For 2009-2013 Forester


including Bull Bars • Max Bar Side Steps
and Running Board Side Steps.

See Installation Instructions on our Blog
Download Installation Instructions



For Tribeca


including 2005-2007 Bull Bars • 2005-2013 Max Bar Side Steps
and 2005-2013 Running Board Side Steps.


---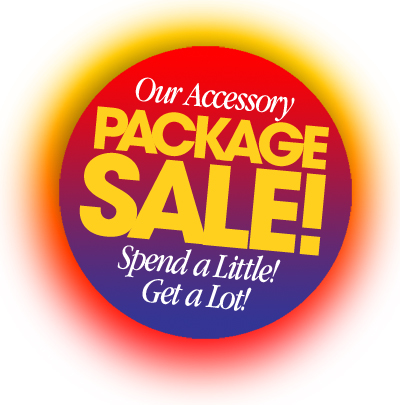 Product Insight:

The Changing Market for
Subaru Aftermarket Accessory Packages
---
Attention iPhone • iPod • iPad users
Can't See Flash? Click Here for Flash-free Home Page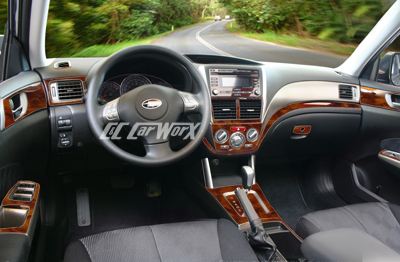 Check out our incredible selection of aftermarket

Dash Kits

for recent and new 2009-2012 Foresters • 2007-2008 Foresters
2008-2011 Impreza • 2008-2012 WRX • 2012-13 Impreza
2007-2009 Legacy/Outback,
2010-2012 Legacy/Outback • 2006-2012 Tribeca models –
in an amazing choice of 31 different beautiful finishes!

---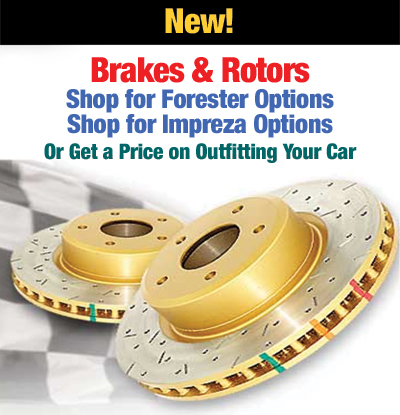 NOW!
Purchase Aftermarket Forester Rotors here!
Purchase Aftermarket Impreza Rotors here!
Get a Price on Outfitting Your Model of Subaru
with high quality Rotors & Brake Pads
Now you can ride with your sunroof open
without ruining your hair or rattling your nerves!
Our easy-to-install aftermarket wind deflector lets you
enjoy fresh air whether it's sunny, starry or rainy,
without the intrusion of air turbulence or wind noise.
---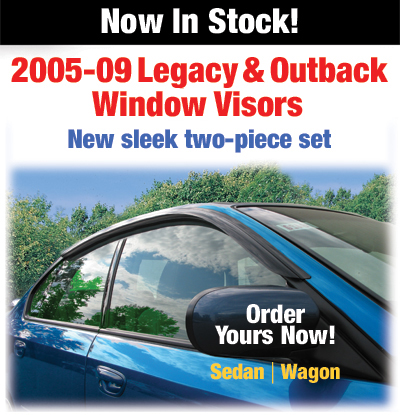 The new, 2-piece 2005-2009 Legacy & Outback
Aftermarket Window Visors are here!
The new sleek two-piece sets of window visors
(shades/weather deflectors/rain guards)
for the 2005-2009 Legacy & Outback Sedans and Wagons
are now in stock.

To order, click below.

Click here for Sedans | Click here for Wagons
---